Together LBH Celebrates 1 Year of Service
As Lake Behavioral Hospital celebrates our first year of service in Lake County, I would like to thank you for helping our hospital succeed in providing vital mental health and substance use treatment services to the most vulnerable populations in our community.
I want to express my sincere appreciation to all our community partners for your support in this endeavor. We have experienced many challenges, as most new organizations do, but strive to improve each day. Our goal remains the same—to provide outstanding care delivered by compassionate people while supplying unparalleled service.
It is my hope as we enter our second year of service, that your support will continue as we expand treatment offerings and look to the future with the completion of our new, state-of-the-art behavioral hospital.
Thank you,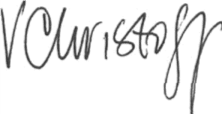 Vennie Christoff
CEO