Comprehensive Schizophrenia Diagnosis and Treatment at Lake Behavioral Hospital
Schizophrenia—a mental health disorder that impacts the way a person thinks and behaves—affects an estimated 1.2 percent of the U.S. population. It's believed to be caused by a combination of genetic, environmental, and psychological factors, and often (though not always) runs in families.
While schizophrenia can be debilitating if left unaddressed, it can be well-managed with appropriate treatment. At Lake Behavioral Hospital, our multidisciplinary team wants everyone to be aware of common warning signs of schizophrenia so treatment can begin sooner and make a more positive impact for individuals and their loved ones.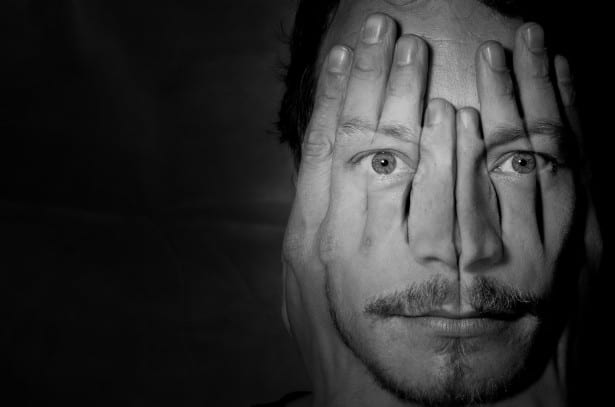 4 Early Symptoms of Schizophrenia
For most people, early symptoms of schizophrenia first show up sometime between the teenage years and early 30s. These may include:
Positive symptoms, which includes hallucinations and delusions. A person may begin to hear or see things that aren't there, become overly hostile or paranoid, or begin to perseverate on odd beliefs (such as the idea that a celebrity is sending them private messages through the television).

Negative symptoms, or a loss of function in certain areas. These symptoms may manifest as depression, social isolation, apathy, decreased speech, decreased ability to cry or express joy, laughing or crying at inappropriate times, and a lack of personal hygiene.

Cognitive symptoms, which can include forgetfulness, difficulty concentrating, indecisiveness, racing thoughts, trouble following directions, and disorganized thinking.

Psychomotor symptoms, including an expressionless appearance, insomnia, a strange manner of speaking or use of words, and other unusual or bizarre behaviors.
Since these symptoms can often be caused by other issues, it's important to consult with a mental health professional or other healthcare providers in order to get an appropriate diagnosis.
Schizophrenia Treatment With Our Lake Behavioral Hospital Team
At Lake Behavioral Hospital, we base our treatments for a wide range of mental health conditions on the best available scientific evidence. For schizophrenia in particular, ideal treatment generally includes a combination of medication, psychotherapy, lifestyle modifications, and family/social support.
We're proud to offer these treatments as part of our intensive inpatient or intensive outpatient treatment programs for men, women, and adolescents. Every person is provided with an individualized approach to care that will best fit their needs, goals, and temperament.
Do You Have Questions About
Schizophrenia Symptoms
?
If you believe you or a loved one are showing early signs of schizophrenia, or any other mental health disorders, now is the perfect time to contact us. For your confidential consultation, call (855)990-1900 now and speak to a mental health professional. 2615 Washington Street
Waukegan, IL 60085
Call Us 24/7 Toll Free:
(855)990-1900
Via I-94 to IL-120 E / Belvidere Rd. in Warren Township.
Take the IL – 120 E / Belvidere Rd. exit from I-94 W.
Continue on Belvidere Rd. Drive to Washington St. in Waukegan.
Lake Behavioral Hospital will be on the right, located at previous Vista Medical Center West campus.